Dojo Podcast:
Floyd Webb and The Search for Count Dante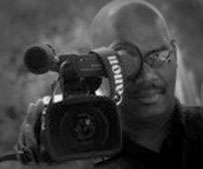 image originally posted  http://www.hgsitebuilder.com/files/writeable/uploads/hostgator329589/image/me_camera.jpg
Floyd Webb is an internationally known filmmaker whose credits include producer on Julie Dash's Daughters of the Dust (1992), The World of Nat King Cole (2006), and has worked on Amen Ra film company's ( owned by Wesley Snipes) Egyptology documentary featuring noted Egyptologist Josef Ben Jochanna as well as a multitude of other multimedia projects. For a full career biography visit Floyd's website here. Floyd has been working on a documentary on the controversial Karate Master John Keehan aka Count Dante. Mr. Webb is also an avid movie fan (yes that includes Kung fu and Samurai movies) has trained in Karate and Tai Chi ( which he will be revisiting soon) and is an all around knowledgeable, cool guy. We talk about Counte Dante, the trials and tribulations of making this film, a possible release date for the documentary, and how Dante challenged the status quo in the martial arts scene of the 1950's thorough the 1970's.
Floyd Webb's Website
The Search For Count Dante
The Search For Counte Dante Blog
http://thesearchforcountdante.com/blog/
Excerpts from The Search For Count Dante
https://www.youtube.com/watch?v=im3wz08qXlM
For more information, clips, etc subscribe to Floyd Webb's You Tube Page and check out some of Floyd's other videos on his Vimeo Page.
Friends of the Film Fan Dojo-Check out the work of these great supporters and friends of the Film Fan Dojo
Intro and outro track provided by The Jade Palace Guard (and Sneed the Jade Badger)
Visit Soreelflix.com for the latest Blu Ray and DVD reviews, news, and more
For Cool Old School Inspired T-shirts visit
Sifu Cliff's Chinese Kung fu and Karate Expo 9 (it's going to be great click on banner for more info)
For cool kung fu and action movie inspired artwork (perfect for the man room)